OmniLAN: Energy Management Systems
Find all information needed about our energy management systems
General Information
Making good use of your produce energy is becoming more and more important.
Because of that we developed a great open system that intagrates with any energy harvester or user to get the highest returns as possible.

Companies who are using more then 50.000 kWh or 25.000 m³ gas per year are forced to implement energy saving methods. We are here for those companies.

Learn more about our energy management systems by seeing our flyer.
Also, we'd love to help you without obligation to find the best solution for you!

(Click on the image to see the full version of the flyer)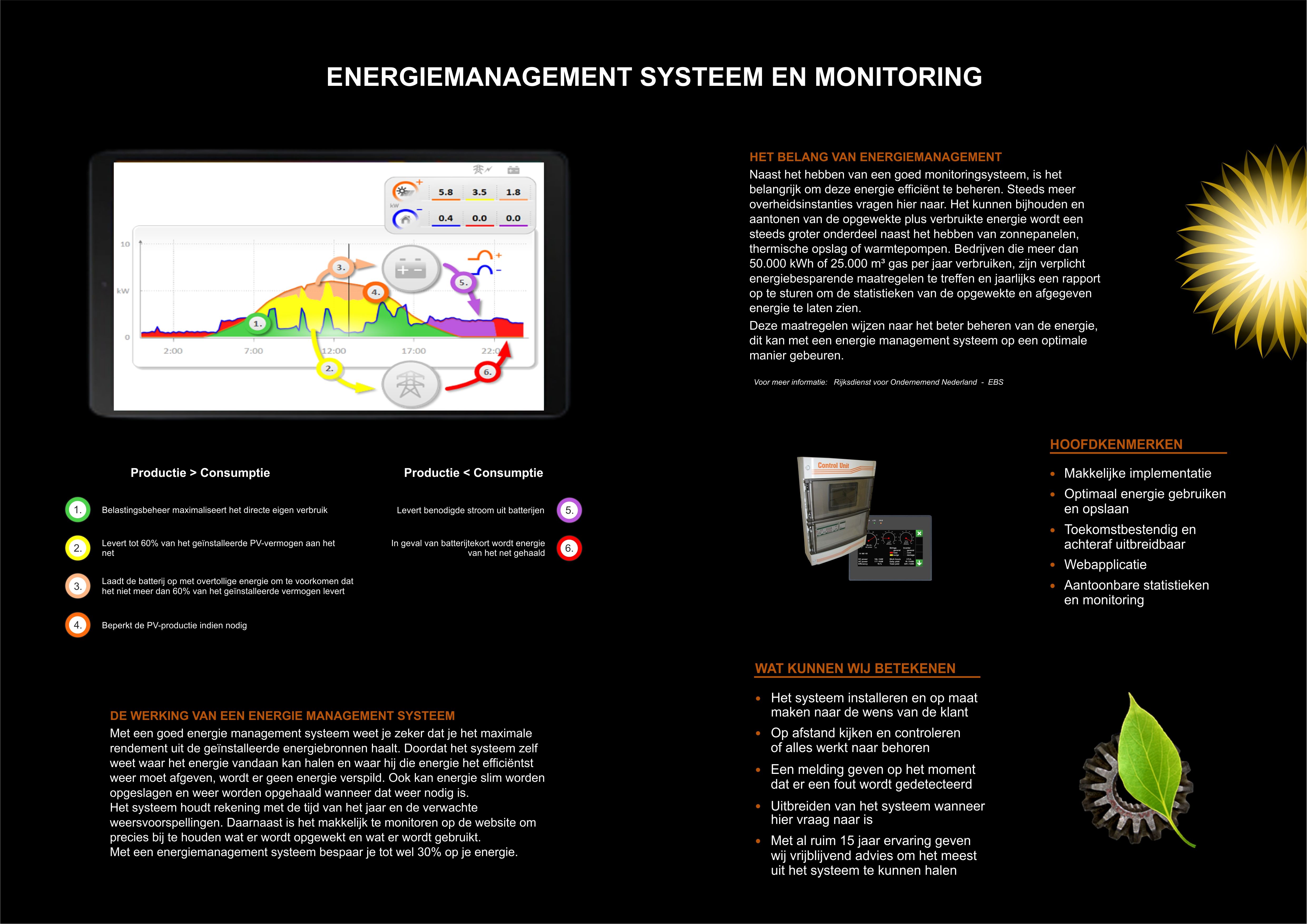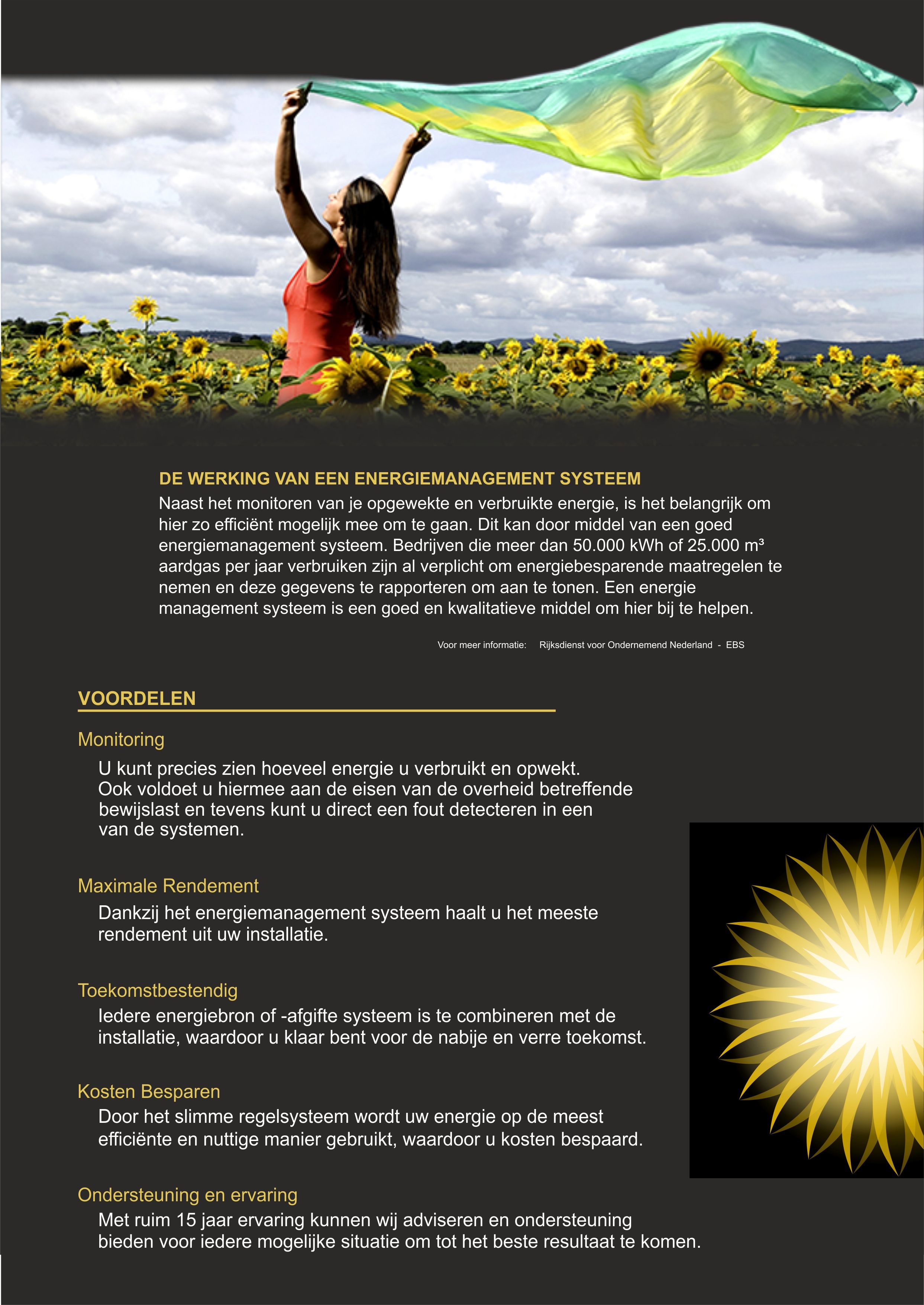 Factsheet Energiemanagement
Having energy harvesters and drainers is a good start. But you really begin to see your gained and used energy when you have a good working energy management and monitoring systemen.

With the monitoring, you can exactly see how much energy your harvesters have produced and were they used it. This way, you gain insight about your system.
Also, our energy management system will get the highest returns out of your system and does not waste any energy.

Because the technology grows fast. We wanted to have an open system. That means that we can always integrate new technology into the sytem, which makes your system future proof and you do no have to worry about pre-installing.

Last but not least, we can offer great support with your system. With more than 15 years of experience we can help, advice and support your system at any time.

Find out what we can do for you!
Always feel free to contact us per phone or email. We'd love to help.

(Click on the image to see the full version of the flyer)





Meet BlueHIQ
BlueHIQ is a good example of an open energy management system that you can easily integrate in your home. We install and the BlueHIQ does the rest.

BlueHIQ is future proof thanks to its open system and will get the highest possible returns. It has it's own monitoring equipment built in, to check its status whenever you want and automatically warns us when a problem is detected.
(Click on the logo to go to the website and learn more)