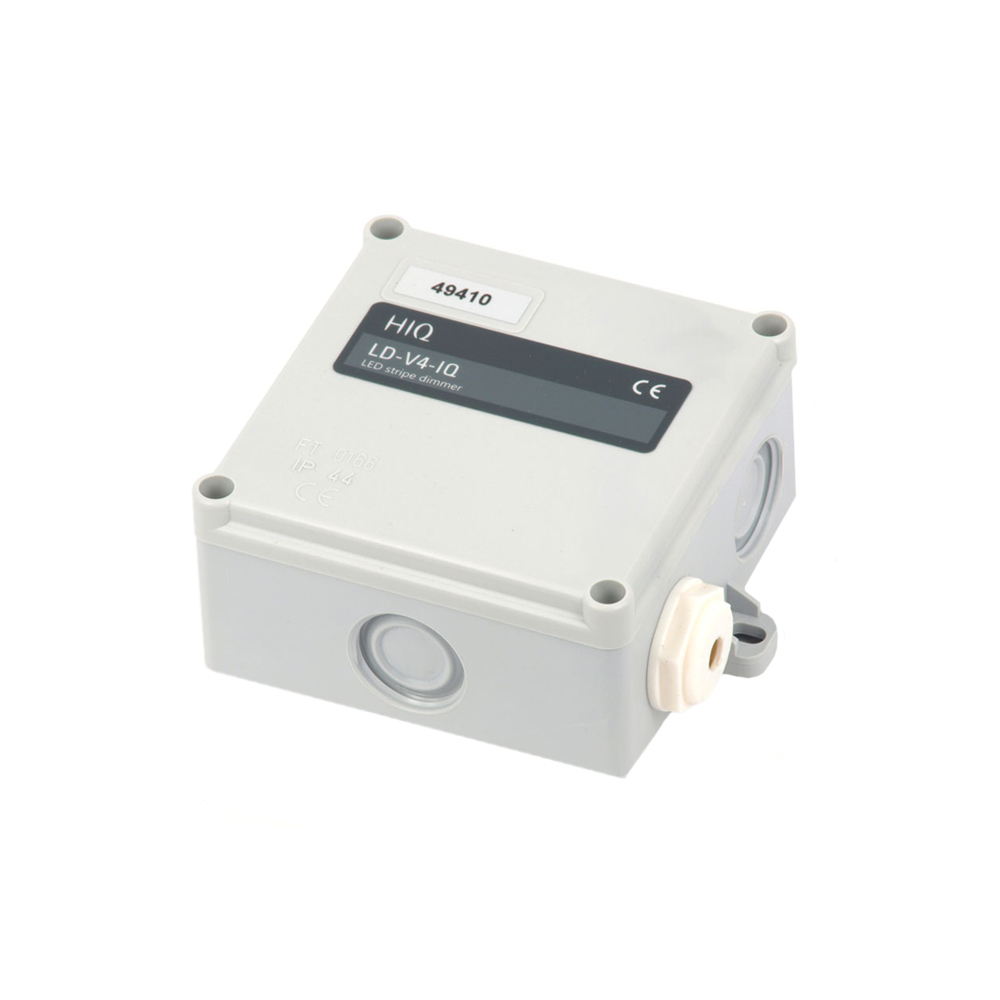 HIQ-HOME LD-V4-IQ
---
HIQ-HOME LD-V4-IQ
4-channel 12V / 24V constant voltage PWN dimmer
Mounting: in-field, junction box of dry-wall
Features:
- Button or potentiometer input
- Auto-detect input type
- Potentiometer auto-range
- Brightness / saturation / hue control in RGB mode
- RGB mode
- Exponential output control
- High frequency PWM operation
- Channel phase spreading
- Full output protection

General description:
The LED dimmer LD-V4-HIQ is a 4-channels PWM dimming controller for voltage controlled LED lights or ribbons. It can be used for 4 individual LED stripes or for RGB (+W) stripe. LD-V4-HIQ supports local control buttons or potentiometers connected directly to it, which can be mixed and are auto-detected. For more natural feel and smoother transitions outputs are exponentially controlled with resolution of 0,025 %. High PWM frequency (500 Hz) and channels spreading prevent flickering, reduces EMI noise and considerably increase power efficiency, while preventing eye-strain or headache.

All outputs are fully protected against over-voltage, under-voltage and over-current. Many features are available in the stand alone mode, while advanced features like scenes, scheduling, smartphone operation, internet connection are only available when connected to the appropriate Home Controller.

---
30-day money-back guarantee
Free Shipping in U.S.
Buy now, get in 2 days