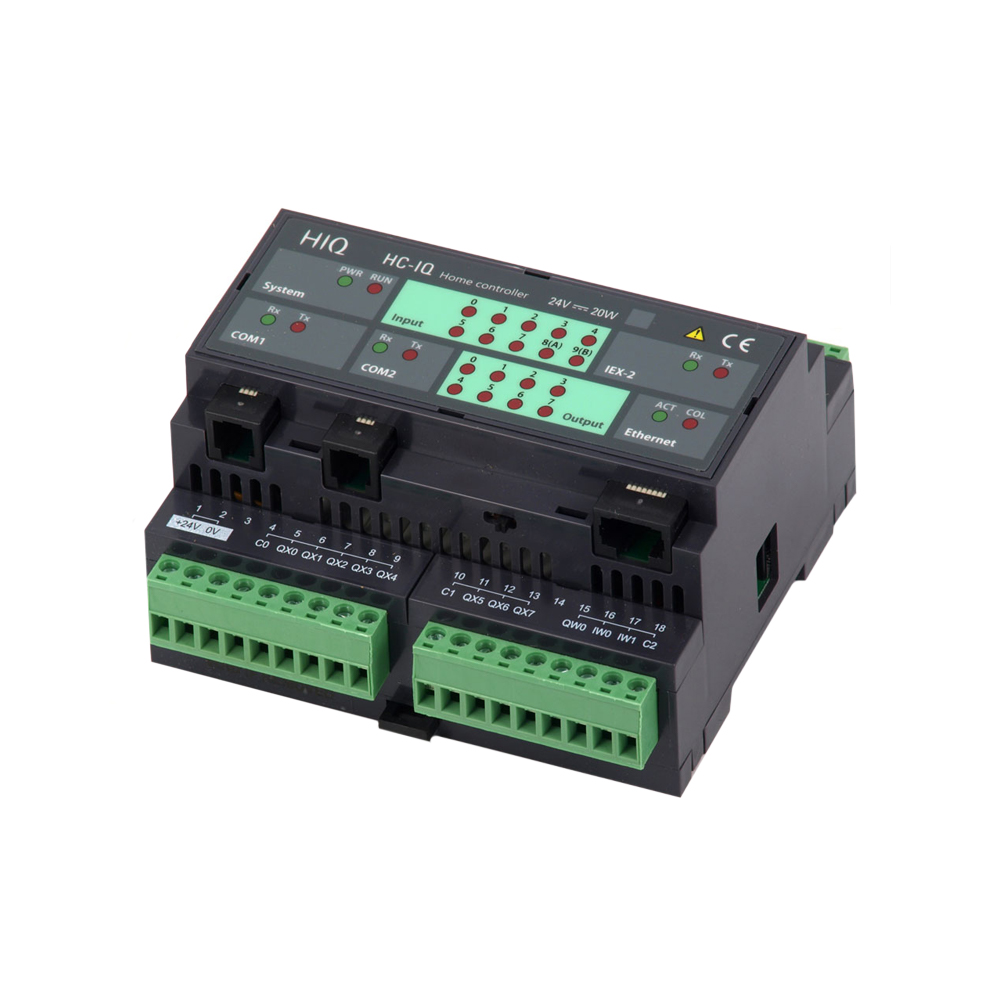 HIQ-HOME HC-IQ
---
HIQ-HOME HQ-IQ
Advanced HIQ controller
Mounting: DIN rail, 6M, 106 mm
Dimensions: 106 x 108 x 58 mm

General description:
HIQ controller is our most advanced HIQ controller. Single hardware, multiple software design offers optimum combination between flexibility and functionality. Installers and even users can turn Home Controller into desired Controller just by selecting main functionality. Automation, home security, HEMS (home energy management system) and others are available. In case special functions are needed, your installer or system integrator can add custom functionality.
---
30-day money-back guarantee
Free Shipping in U.S.
Buy now, get in 2 days